Current midi files for rehearsal: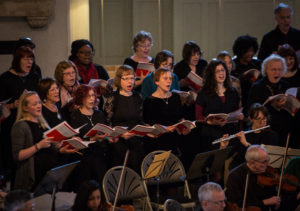 In the spring term of 2021 we will be rehearsing various choruses from operas. We recommend you buy Opera Choruses, edited: JOHN RUTTER Oxford University Press, 1995 for the scores.
Here are Midi files for the choruses we are most likely to be doing. ([square brackets] indicates less likely)
All these are available free on Learn Choral Music http://www.learnchoralmusic.co.uk/ . The individual links below should work.
The Italian pronunciation for Verdi Brindisi, Verdi Hebrew Slaves, Verdi Anvil, Handel Enchanted and Mozart Voyagers can be found at the bottom of this page (or alongside the relevant midi file)
We are also doing some intervals training at the start of the rehearsals using the sheets circulated by email. The music for these exercises, if you want to use them at home, is on the Singing Exercises page
Week 1 7 Jan 2021
Verdi – Chorus of the Hebrew Slaves Rutter p253 Verdi Hebrew Slaves words
Verdi – Brindisi Rutter p 245 (Accompaniment) Verdi Brindisi words
Verdi – Anvil Chorus Rutter p 239 Verdi Anvil Chorus words
Week 2 14 Jan 2021 https://www.royalfreemusicsociety.org.uk/wp-content/uploads/2021/01
Donizetti – Chorus of wedding guests Rutter p 107 (Accompaniment)
And revise Verdi Brindisi as above
Week 3 21 Jan 2021
Handel – Chorus of enchanted islanders Rutter p 130 (Accompaniment) Handel Enchanted Islanders words
Mozart – Voyagers' Chorus Rutter p 167 (Accompaniment) Mozart Voyagers words
And revise Verdi Anvil Chorus as above
Week 4
We have employed an eminent Russian to talk us through the words for this. The words are split into three parts. The music remains as one block as previously. We are only doing Borodin this week. Probably quite enough…..
Borodin – Polovtsian Dances p 71 words.pdf
Borodin – Polovtsian Dances p 71 spoken words
Borodin – Polovtsian Dances p 76 words.pdf
Borodin – Polovtsian Dances p 76 spoken words
Borodin – Polovtsian Dances p 84 words.pdf
Borodin – Polovtsian Dances p 84 spoken words
Borodin – Polovtsian Dances music midi Rutter p 71
Week 5 and beyond
[Leoncavallo – Bell Chorus] Rutter p 135
Verdi – Matadors' Chorus Rutter p 267
[Mascagni – Easter Hymn] aka O rejoice that the Lord has arisen Rutter p 145
Rossini – Prayer Rutter p 204
Rossini – Villagers' Chorus Rutter p 209
[Verdi – Triumphal Scene] Rutter p 298
Wagner – Bridal Chorus Rutter p 328
Italian pronunciation mp3s
Handel Enchanted Islanders words