The Royal Free Music Society is a friendly, non-auditioned choir based at the Royal Free Hospital in North London. The choir was founded in 1995 by hospital staff but now includes many members of the local community. We have approximately 50 members and come together regularly to enjoy high-quality music-making. We take our Thursday evening rehearsals seriously but enjoy our social activities too and have organised several trips to sing in concerts abroad.
PLEASE NOTE THAT, ALTHOUGH WE ARE ALL CONFINED TO OUR HOMES BECAUSE OF COVID-19, WE ARE CONTINUING TO MEET FOR VIRTUAL REHEARSALS ONLINE – THURSDAY EVENINGS 7 – 8.30PM. WE WELCOME NEW 'VIRTUAL' MEMBERS. PLEASE CONTACT US FOR MORE INFORMATION.
We usually put on three concerts a year, often accompanied by our sister orchestra, the Hampstead Sinfonietta. Recent performances include Mozart's Coronation Mass, Bach's Magnificat in D, and Haydn's Creation. We are fortunate to be able to count St. Mark's Church in Primrose Hill and St John's Wood Church as regular venues for our performances. We hope that our next concert will be Handel's Messiah.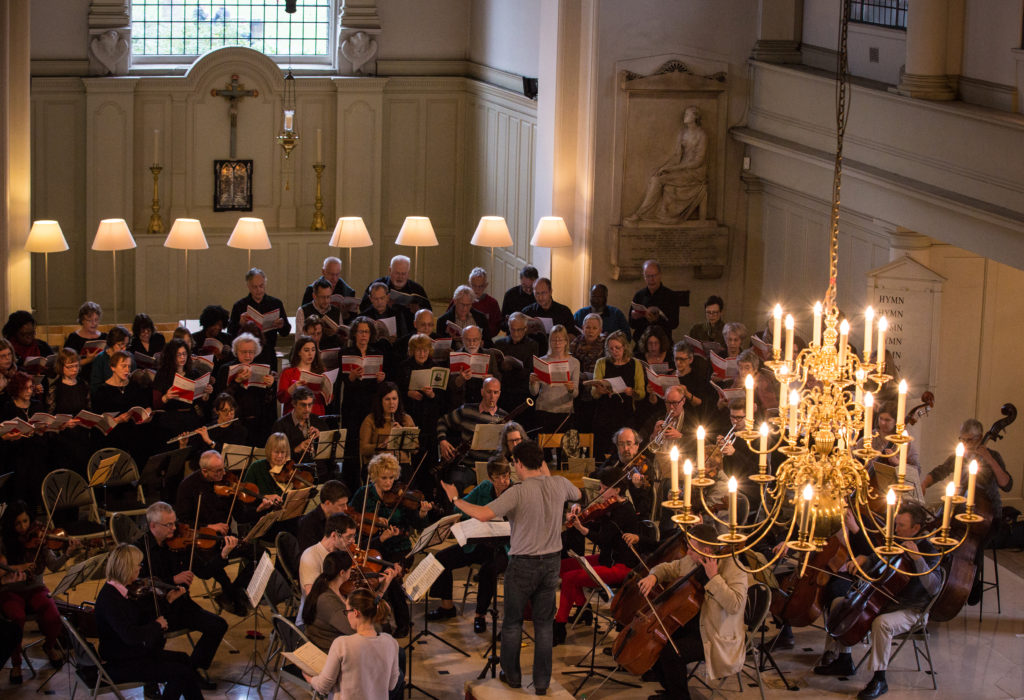 The Society is a registered charity (1151170), run by a committee who are elected annually from and by the Society members. We also value the support of our Patrons: Adrian Cahill, Billy Elkins, Patsy Henley and David Gluckman.